Maritime Library is a library dedicated to maritime affairs. It is open to maritime professionals as well as the general public.
The library's collection includes approximately 33,000 domestic and foreign books and more than 800 different magazines, ranging from books and magazines for professionals to those for the general public.
Maritime Library Original Classification
M.0 General Works
M.1 Shipping Policy, Shipping Administration
M.2 Maritime History
M.3 Shipping Economics
M.4 Shipping Firms, Shipping Management
M.5 Sea Transport
M.6 Marine Insurance
M.8 Seaman
M.9 Ports
Collections
Register Book
Lloyd's Register of Shipping : Register of Ships (1764-)
Statistics
Review (Fearnleys) (1964-2008)
Statistical Tables (World Fleet Statistics) (1949-2020)
Shipping Statistics Yearbook (1966-)
Periodicals
Containerisation International Yearbook (1972-2012)
Review of maritime transport (1968-)
White Paper
Maritime Transport (OECD) (1958-1999)
Magazine
Containerisation International (1977-2017)
Fairplay (1884-2018)
Lloyd's Shipping Economist (1979-2009)
Shipping World and Shipbuilder (1948-2014)
Search the library collection
(*Search is available only in Japanese.)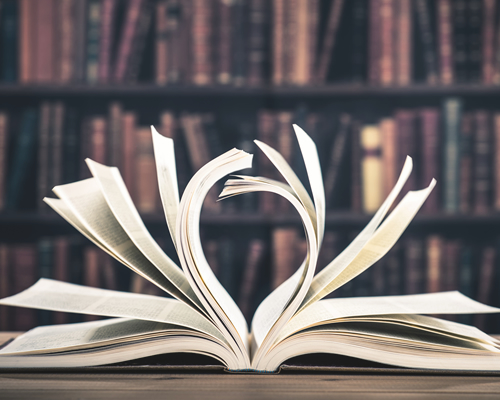 Open: Monday – Friday, from 12:00p.m. to 5:00p.m. (Admission and Photocopying until 4:30p.m.)
Closed: Saturdays, Sundays, national holidays, year-end, and New Year holidays(from December 27th to January 5th)
User Guide
Facility Reservation
Reservations are given priority.
Please make a reservation in advance by e-mail (libraryjpmac.or.jp).
We will reply to you shortly.
Please note that we may not be able to accept your requests depending on the number of reservations. The library can be use without a reservation, but there may be restriction on the use of the reading area and the delivery of materials.
Admission to The Library
Please present your user card at the reception counter. When entering the building, please wear a mask and disinfect your hands with hand sanitizer provided at the entrance.
The reception desk will be open until 4:30p.m.
User cards can be issued immediately.
Required documents : Identification (Passport, Resident card, etc.)
No luggage other than writing materials and reference books may be brought into the library. Please use the lockers (free of charge) next to the entrance.
Cameras are not allowed. Please refrain from using cell phone cameras.
You may bring your own computer. Please set your computer so that it does not make any startup or operation sounds. Please set your cell phone to silent mode. And also, please refrain from talking on the phone inside the building.
Reading Materials
Materials in the reading room on the 8th floor can be used freely.
The staff will prepare materials for the stacks on the second and third floors. Please let us know when you make a reservation for your visit.
If you wish to view materials in the stacks during your visit, please use the search terminal next to the counter, fill in the materials dispensing slip, and hand it to the staff.
When you have finished using the materials, please return them to the return table.
Please ask if you have any questions about the availability of materials, search methods, etc.
Borrowing the materials
Please bring the materials you wish to borrow and your card to the counter.
Number of books : Up to 5 books per person
Borrowing period : 3 weeks for books, 1 week for magazines(excluding the latest issue)
*Some materials may not lent out.
Photocopying
Photocopy service will be provided until 4:30 p.m.
Please fill out the prescribed "Photocopy Application Form" and submit it to the staff.
Use of the copy machine is self-service.
Scope of photocopying : Only materials held by Maritime Library are eligible for photocopying, and only to the extent permitted by copyright law. Some materials may not be photocopied.
Photocopy fee: 10 yen per copy for black and white, 50 yen per copy for color.
*Maritime Library is a library authorized by government ordinance in accordance with Article 31 of the Copyright Act.
Reference
If you have any questions about our holdings or how to find materials, please contact us.
E-mail inquiries are also accepted.